Auctions with Diamond Move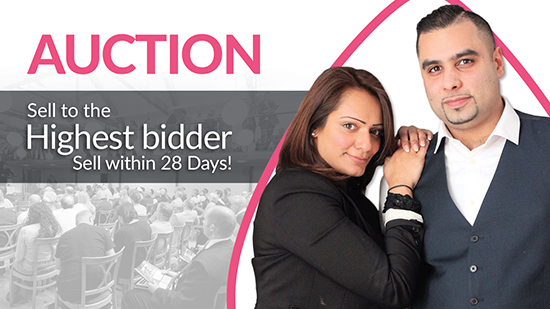 TRADITIONAL AUCTION
The Auction room is still a viable option If you want to create that intense competition between buyers in a room.
The main benefit for a Traditional Auction is – when the gavel drops contracts are exchanged with completion within 28 – 31 days.
BUT – For a property to be suitable for a Tradition Auction method you will need to factor in many aspects of your situation.
Auction rooms are generally filled with Investors with a small percentage looking for their own residential purposes.
So, placing your property in an Auction room filled with a majority who are likely Investors looking for a deal may not be suitable for your property and may achieve higher price if sold via another method – such as Online Auction or Contracted Sale option or even Private Treaty.
At Diamond Move Estate Agent in Hounslow – we can give you an honest and viable option to which method of sale would suit you best.
We offer a range of methods of sale to assist you in achieving the best result possible in the current market.
If the traditional Auction method is a viable option, then we can assist you to place your property with the appropriate Auctioneer that will yield the best result for you.
We are just a call away on 02085778855
For a FREE Valuation - Click Here